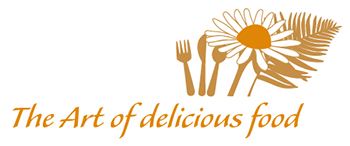 Cooking Classes
Food builds community
Our cooking classes are an adventure for everyone. A nice get-together in a private atmosphere in a cooking studio near you. Whether it is a private celebration or a team event, an evening of cooking with us will mesmerize your guests.
After a champagne welcome with witty h'ordeuvres, we will join forces at the stove. With our professional assistance, even difficult dishes will become easily manageable challenges. Together we will cook a high quality four-course menu and enjoy it with exclusive regional wines.
We offer private cooking classes with a menu of your choosing for 10 to 25 participants. You can find our regular appointments here
» Events & Classes
.
Learn and Enjoy!
Cooking classes in a private setting of up to 10 people
Team events with fun culinary adventures
Tips and tricks from professional chefs
Enjoyable evening of cooking, enjoyment, and getting to know each other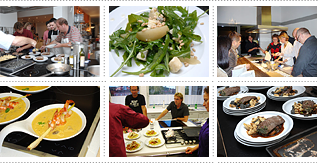 Start picture gallery
(Click on an image to scroll through the images.)
You have feedback for us?
We look forward to your feedback.
Let us know, what you think about us and our services. Just write a comment...
Email